COMING SOON.... VBS!!
June 25 – 29
Sunday – Thursday
6:00 – 8:30 pm
With Keepers of the Kingdom, your kids will learn through Bible lessons, songs, crafts, games, and even snacks how much God loves them and will help them to stand strong for truth in today's world.
Make plans now to join us for this dynamic week of fun, learning, singing, and worship. Invite your friends, family, and neighbors.
For more information, contact Char Gates – char@daytonave.org
June Events
Sunday, June 4
5:00 pm
Come together with other families who love children from other places, and circumstances.
Meet in the home of Nathan & Carrie Anthony for dinner, devotion, encouragement, and prayer.
Monday, June 5
8:30 am – 10:15 pm
Attention all Junior and Senior High school students! You don't want to miss this!
Get signed up…after you check with your parents! The signup sheet is on the Crew Cafe counter. Also, even if you have a gold pass, we still need you to signup so we have enough seats to get you there.
Sunday, June 11
4:30 pm in Room 101
Led by Claudette Presley
Join our group of grandmas, great-grandmas, aunts, or any concerned women who would like to pray for our families. We enjoy a brief devotional together and then spend time sharing our requests and bringing our concerns to the Lord together.
Thursday, June 8
Thursday, June 22
Saturday, June 24
Is your car making funny noises?
Do you have other car concerns?
We have an Auto Team than can help!
9:45 am – 10:45 am
Our Auto Team will check your car's tires and fluids and discuss concerns that may require a visit to a mechanic.
Contact Pastor Bruce for more information.
June 25 - 29
VBS 2023!
With Keepers of the Kingdom: Standing Strong in Today's Battle for Truth, the knights and fair maidens will learn how to be a part of God's kingdom and wear the armor of God. Our Royal Majesty's kingdom is under attack, and we must prepare for battle.
Plan now for your kids to spend the week with us as we explore God's Word, play games, sing songs, and more. It will be an exciting week for everyone!
For more information contact Char Gates at char@daytonave.org.
Mid-Week Groups & Gatherings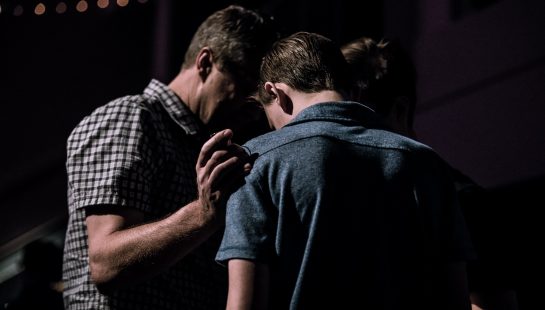 Locking Arms
Starting May 1st
Monday mornings 6:00 – 7:30 am
Join with other men for a time of fellowship and prayer for our families, church, work, marriages, and nation.
Prayer binds men together!!
Philippians 4:6
Avenue Kids
Starting May 10
 There will be classes for kids ages 2 and up beginning at 6:30 pm.
The prek-5th graders will start a curriculum on what it means to follow Jesus.
We will meet most every Wednesday night.
Theology Is for Everyone
May – July
Wednesdays at 6:30 pm
Join Pastor Jon and Pastor Bruce for a refresher on the study of theology. This module will cover topics such as sin, salvation, the Holy Spirit, and the end times.
We will go through a series of video lectures that provide excellent doctrinal teaching and practical application for every Christ follower.
Trusting the Shepherd
August 2 – 23
Wednesdays 6:30 – 7:45
Led by Rene Panosian
This book study focuses on incomparable hope that the Lord can walk us safely through this world and into eternity by placing our faith and trust in Him.
Sign up beginning the first Sunday of July.